Unicor Hightech is a trustworthy partner for you to provide door lock devices half a century. You can see a bright future in light of Unicor's history.
It's nice of you to visit Unicor Hightech.

How are you customers?
Thank you for your visiting our homepage.
I hope it will be a meaningful place to communicate with you.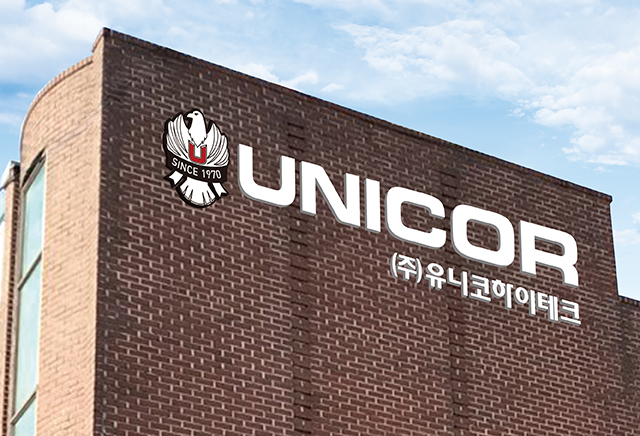 Since its foundation in 1970, UNICOR HIGHTECH has been produced starting from the production of household electrical door lock products going through mechanical door locks, front door locks, to digital door locks, smart doors and the IoT door lock with the Smart Life.
And it is Korea's leading smart door-lock company with pure domestic capital that has been specialized manufacturing only locking devices. I Korea's leading smart door lock company with pure domestic capital that has been manufactured professionally manufactured.
Also, UNICOR HIGHTECH was the first company of Korean smart door lock industry to obtain the KS national standard certification in 2006 and it is a native Korean company with the longest history of trust.
All of our employees, partners, and suppliers are encouraged by the sense of pride and mission to avoid the bleeding out competition of low-cost, low-quality products led by large companies and multinational companies. And we are firmly maintaining our "Made in Korea policy" with the pride of Korea's the world No. 1 smart door lock technology .
To grow healthily in the changing trend of the market, we will continue our efforts to promote win-win development with domestic and foreign suppliers and partners by strengthening our purity and quality management in business, and technically, we will focus on developing state-of-the-art tech products with high added value and future value, such as IoT, Bluetooth and fingerprint, smart door locks focused on biometric and home security products.
By doing so, UNICOR HOGHTEC will continue to promote win-win development with domestic/foreign partners and we promise to grow up as a recognized global home security hidden champion by surpassing domestic market.
Finally, we will do our best with all the executives and employees to meet your support and expectations, through having good products and policies to be loved by domestic and foreign markets for a long time.
Thank you so much.
UNICOR HIGH TECHCEO H. S. CHA